Students have been dealing with so much stress in their studies but the bullying they experience is much heavier than it possibly harms their mental health.
It's critical for teachers to educate students to avoid bullying or be involved in anything related to bullying is absolutely wrong.
But what happened in Valley View school is something bothering me as a parent.
Chris Piland, a father of a student from the said school have initiated a petition to fire his son's teacher for harsh and un-motivational comment that will surely affect his son's self-esteem.
The teacher has been reportedly giving her second-grade students the task of solving many subtraction problems that is equivalent to year 3 within a three-minute time frame.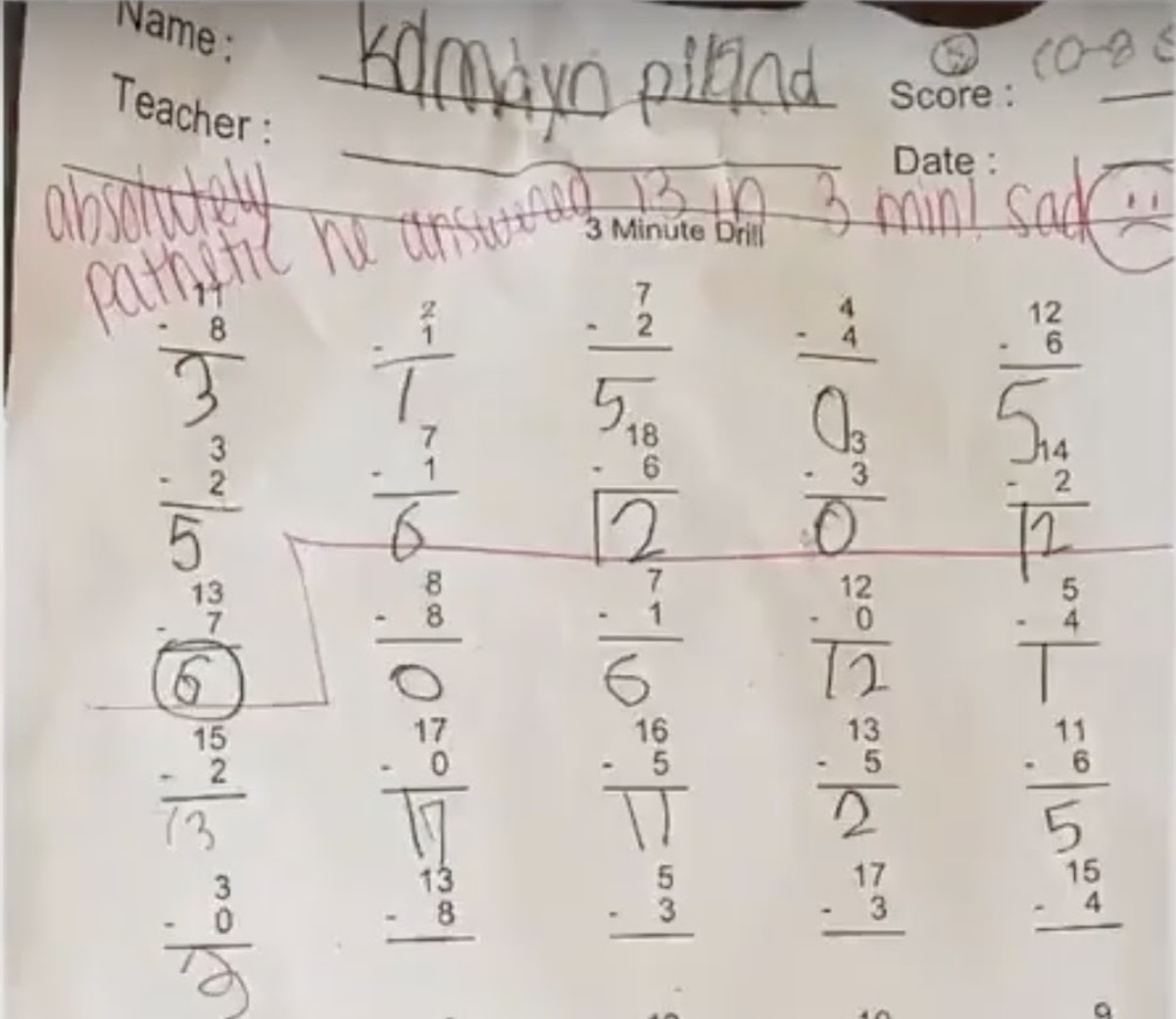 Kamdyn, the student who was harshly criticized by the teacher received his test with a comment written, "Absolutely pathetic he answered 13 in 3 min! Sad" accompanied by a drawing of a sad face.
Because of Piland's infuriation, he was able to gather 15,000 signatures seeking to terminate the teacher's action.
He posted a picture of his son's homework and captioned it with, "My son Kamdyn's teacher has been so rude to him and myself all year. He comes home with this and I am beyond frustrated that someone would write this on a child's work. Such great motivation."
"Thanks to all the efforts and support of the dedicated people who signed and shared this petition, I'm happy to announce that the teacher in question is currently being investigated by the Valley View school board," He added.
It was already bad to witness students bully another student but it is a new level when the teacher initiates the bullying in her class.
Source: Opposing Views