It's not shy to admit that our justice system is rigged and infected, as more and more criminals are getting freed or getting less of their punishments.
Recently, Baltimore County Circuit Judge Keith Truffer just topped the lists of sentences of the most unfair and disappointing verdicts.
WJZ reported that he recently ordered Anthony Westerman, a former Baltimore County police officer who was arrested and found guilty of two counts of second-degree rape, one count of a third-degree sexual offense, one count of a fourth-degree sexual offense, and one count of second-degree assault for the sexual abuse of two women.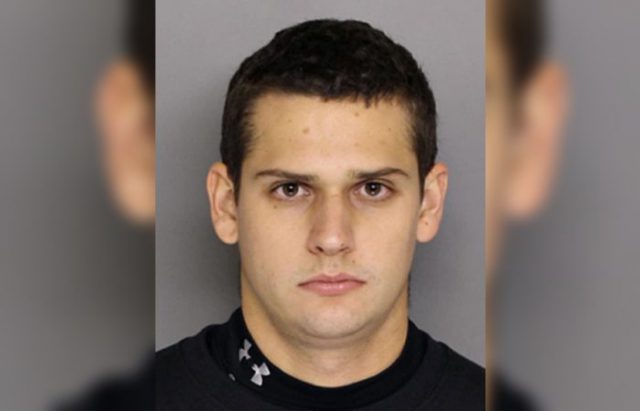 Anthony was immediately released from prison and sent to the comfort of his home in Maryland.
Judge Truffer previously acknowledged that the rape "may be the most traumatic moment" of the victim's life but recently he dropped one of the rape convictions from Anthony's sentences that Anthony should have been prisoned for 15 years but instead, he did all his best from his powers to keep Anthony to the comfort of his home.
This verdict has been a very unjust decision that even County State's Attorney Scott Shellenberger had to express his disdain for the judge's lenient sentencing.
"By the Judge taking away one of the counts and not finding that there was a psychological injury, it lowered the guidelines," he wrote in an email. "Nonetheless the guideline sentence should have been an imposed sentence of 5 to 10 years imprisonment. I fear this could cause rape victims to hesitate to report their crimes if they do not feel like they will get justice."
WBAL-TV reported:
The first sexual assault occurred after Westerman and a 22-year-old woman had been drinking at a bar when the off-duty officer called a rideshare service and instead of taking her home, the victim says Westerman took them both to his home. She then claims she fell unconscious and later awoke to find Westerman having sex with her.
On a wild thought, even though Anthony Western man did not receive prison time, he already planned to appeal his conviction said by his attorney.
The sentence not only fails to bring justice to Westerman's victims but discourages other victims from coming forward and seeking justice. The only hope for his victims is that his appeal results in a harsher sentence.
We are all the victims of this malfunctioning justice system.